Terms of Service
Last Updated: April 7th, 2018
We all can agree that long terms and conditions are hard to read, boring, and overall confusing. Rooster Ranges hopes to offer a quick write up of what we expect from you (the "user") and what you should expect from us ("Rooster Ranges"). These terms can be updated at any time, with or without prior notification. Please make sure you check in on the terms of service every so often. If anything is unclear, please
Contact Us
for further clarification.
We run our server with a PG-13 rating. Do not use offensive and/or vulgar words, phrases, or images in your username, game names, or avatars.
Do not contact another user in any way to disturb, upset, or harass them. It is as simple as that.
Do not post advertisements that are unrelated to Cockatrice. Posting links to draft sites, GitHub pages, and similarly helpful services is fine. Confirm with an administrator or moderator if you have questions on what is and is not acceptable. Postings for users to join your games/tournaments should be limited to one posting every few minutes.
Kicking users without a valid reason is not allowed, with the exception of 2-player games.
Under no circumstances can you charge other users a fee of any kind. You are free to give away prizes if you so choose, but Rooster Ranges and their affiliates hold no liability.
Building on this, while tournaments with prizes can be held, gambling and betting on games hosted on our servers is prohibited.
Communications should not be considered private. Logs are kept for all messages sent in chat rooms, game rooms, and private rooms. As such, we request that you do not share proprietary, confidential, or sensitive information on Rooster Ranges.
Proxy servers cannot be used to connect to our server.
You are free to have multiple accounts if you so desire. However, using an account to harass or impersonate another user or evade server restrictions is prohibited.
Server staff have the right to revoke your access at any time, for any period of time, provided a valid reason is given. This reason does not necessarily have to be contained within these terms of service.
About
Rooster Ranges
Rooster Ranges is a server run by ZeldaZach, the lead maintainer of the Cockatrice Project.

If you'd like to help out with the project in anyway, check out the GitHub Wiki for suggestions!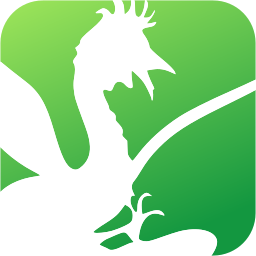 Our operations cost are around $35 USD/month, so every dollar helps. We appreciate your generosity!